A truly exquisite and luxurious work of art!
The V - Oriental Dragon designed by La Sonmai in 2020 focuses on Feng shui values ​​for the owner. Oriental Dragon lacquer painting is delicately made with charming moving curves being rich in lustrous gold. This is to bring a wealth of prosperity and luck to not only who personally owns it but also that person's family members. Furthermore, it helps avoiding lies and troubles. This is a Feng shui mascot that is especially important in one's professional life with more promotion opportunities. Having been fascinatingly touched with iridescent metal , the dragon's movements spread positive energy of optimism and prosperity.

In order to do that, La Sonmai has carefully studied each brushstroke in shaping, at the same time, choosing the most unique color effects of traditional Lacquer. Products are crafted entirely through a rigorous process, which is a gift that brings Feng shui meaning to customers.
Glamor and allure from our finest material
When it glows up under the light, all eyes shall be on your elegant and stylish lacquer phone case. All the glittering and sparkling 24k gold leaves, silver leaves, and other precious materials do the greattest job of putting the flawless touch for the elegant artwork.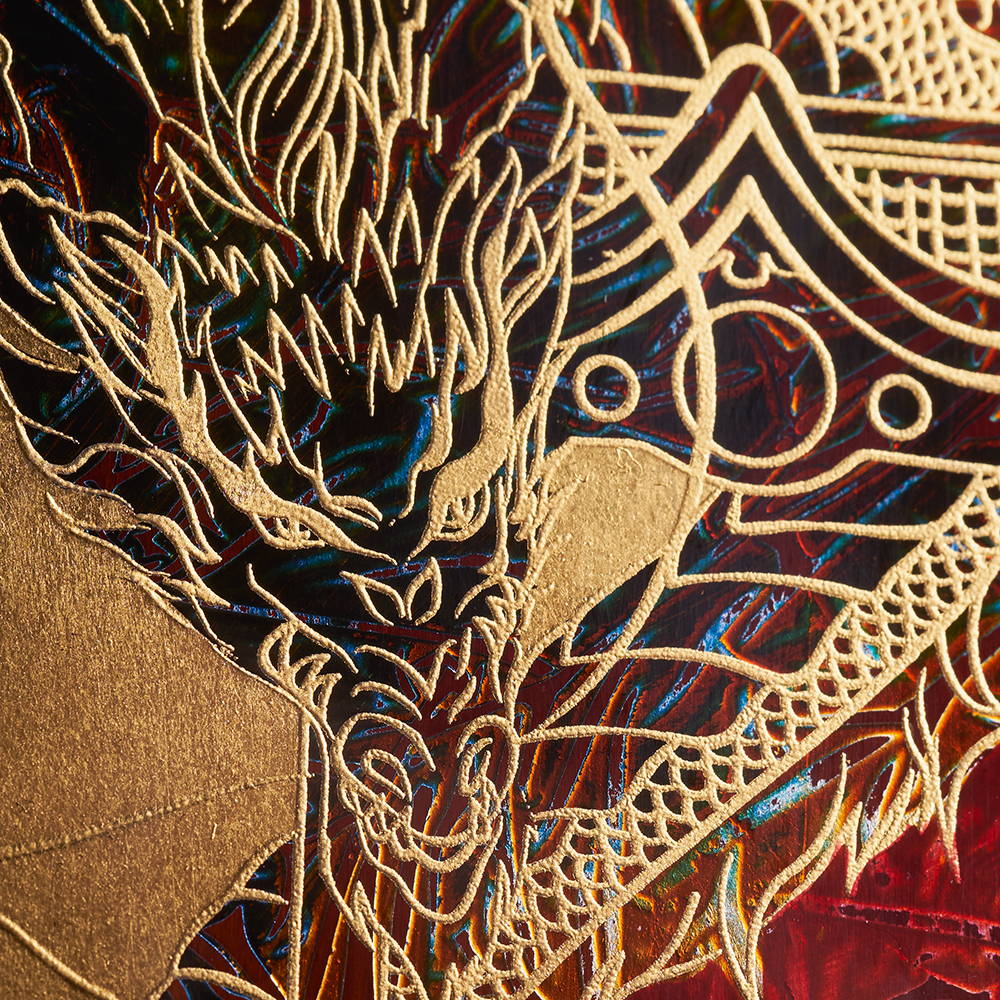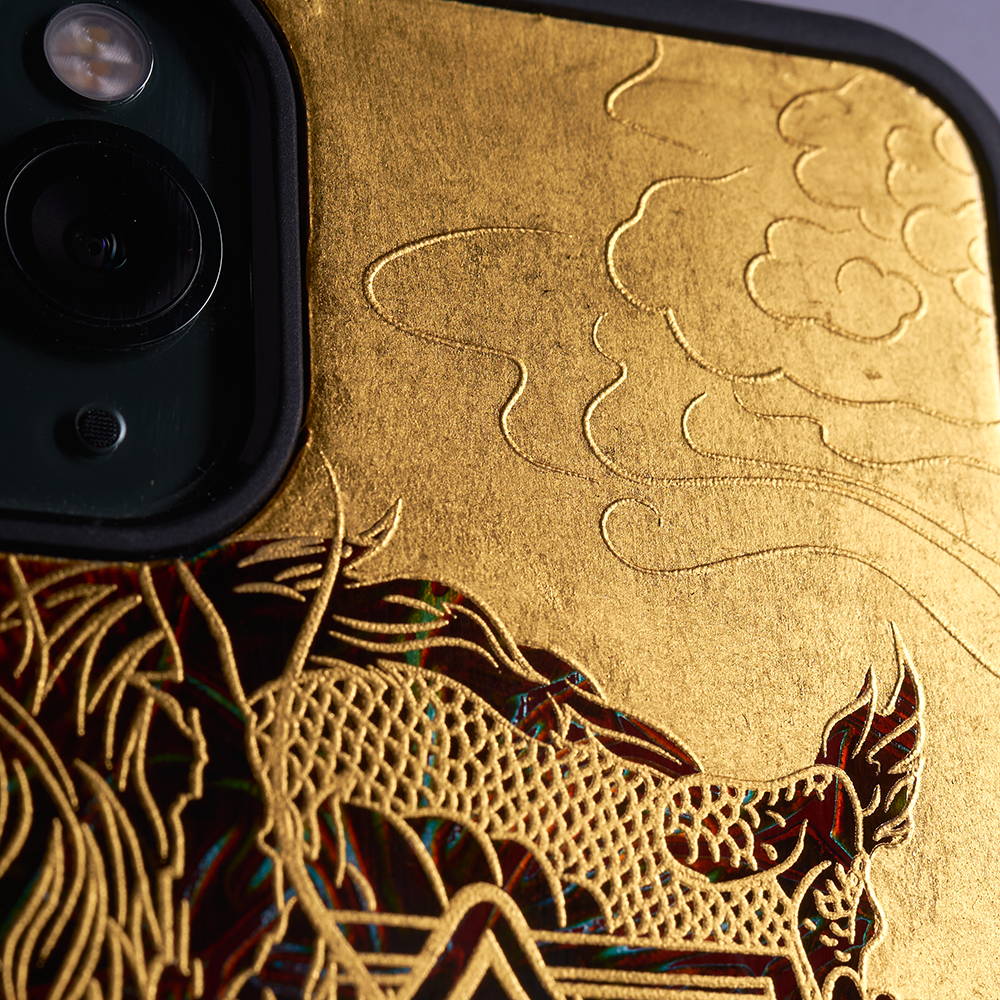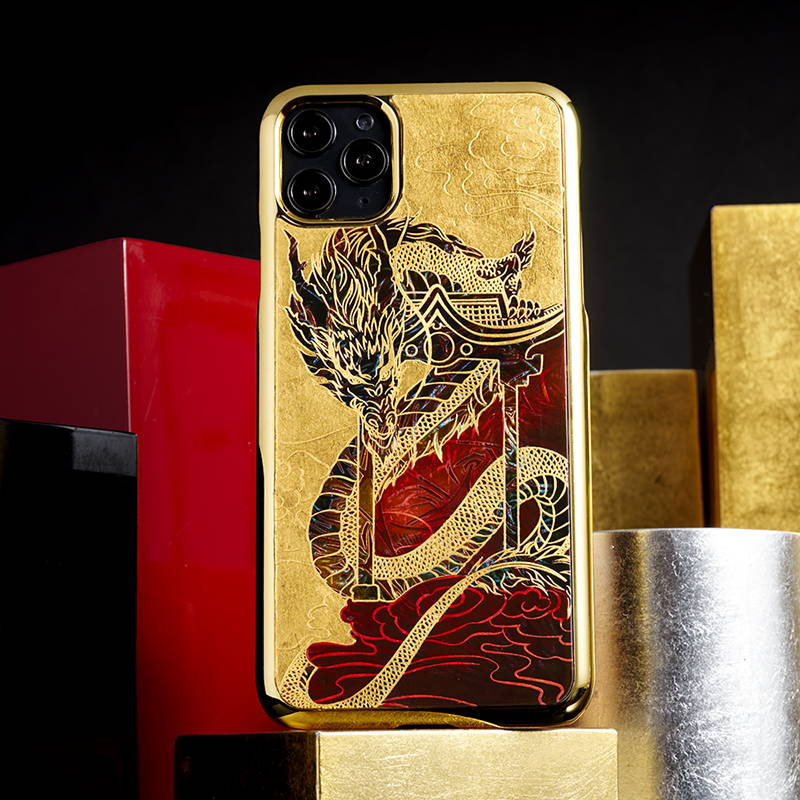 A time-honored handmade process for everlasting beauty
It takes 15 -20 days and requires 15 stages for one product to be completed. Each case has 12 layers of lacquer making it durable and non-fading.
La Sonmai's sơn mài products are made by our team of talented artisans by a gentle and meticulous process. Each and every step requires multiple handicraft techniques such as drawing, painting, coating, sanding, gilding, etc.
The main fabric used is the Vietnamese sơn, which derives from special lacquer trees - cây sơn, that only grow and flourish in Thanh Sơn - Phú Thọ - the northen part of Vietnam.
Easy to handle it in my hand. However the most important note is that its handmade, create your own style, not mass.



Classy, but takes care of my phone. Heck, it makes my iPhone look real good. Perfect, now I get to enjoy everything else


Extremely impressed with the 11 phone case design & delivery of product packaging. I will be ordering additional products. No one in market can come to the quality. Thank you!!!


A century of Vietnamese sơn mài history
With its first appearances in the 20th century, sơn mài has become one of the most favored art materials among the noble class in Vietnam.
Other items you might like
AWARD-WINNING DESIGN.
PEOPLE LOVE IT, JUDGES LOVE IT TOO.