A truly exquisite and luxurious work of art!
For hundreds of years, the Maneki Neko, also known as the Fortune Cat or the Beckoning Cat, has been an exceptionally well recognizable talisman in Asian households. The pretty adorable cat is considered to be a powerful feng shui symbol for good luck and prosperity.
However, the story of the Maneki Neko goes deeper than just 'fortune'. The Japanese legend has it that during the Edo period, a feudal lord was rescued from getting struck by lightning thanks to the beckoning of a special cat. Therefore, the Maneki Neko is also intrinsically linked with 'fate' and 'protection'.
More often than not, the layers of its spiritual and feng shui meaning get lost when the figure of Maneki Neko travels across Asia. In order to fully showcase the charm, prosperity, and the protection from the Fortune Cat, La Sonmai's group of artisans take into consideration various versions of the Maneki Neko for reference.
We choose the hot and vibrant colors as the main theme, as well as the symbol of the Sun to emphasize every aspect of the Maneki Neko's feng shui meaning. With that in mind, La Sonmai wishes to deliver our sincere regards to our customers through this powerful feng shui symbol.
Glamor and allure from our finest material
When it glows up under the light, all eyes shall be on your elegant and stylish lacquer phone case. All the glittering and sparkling 24k gold leaves, silver leaves, and other precious materials do the greattest job of putting the flawless touch for the elegant artwork.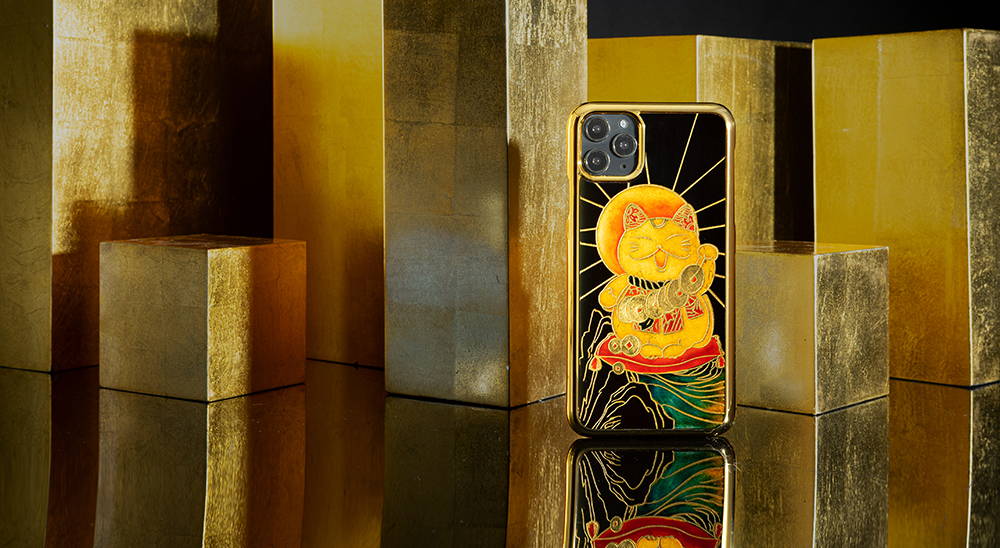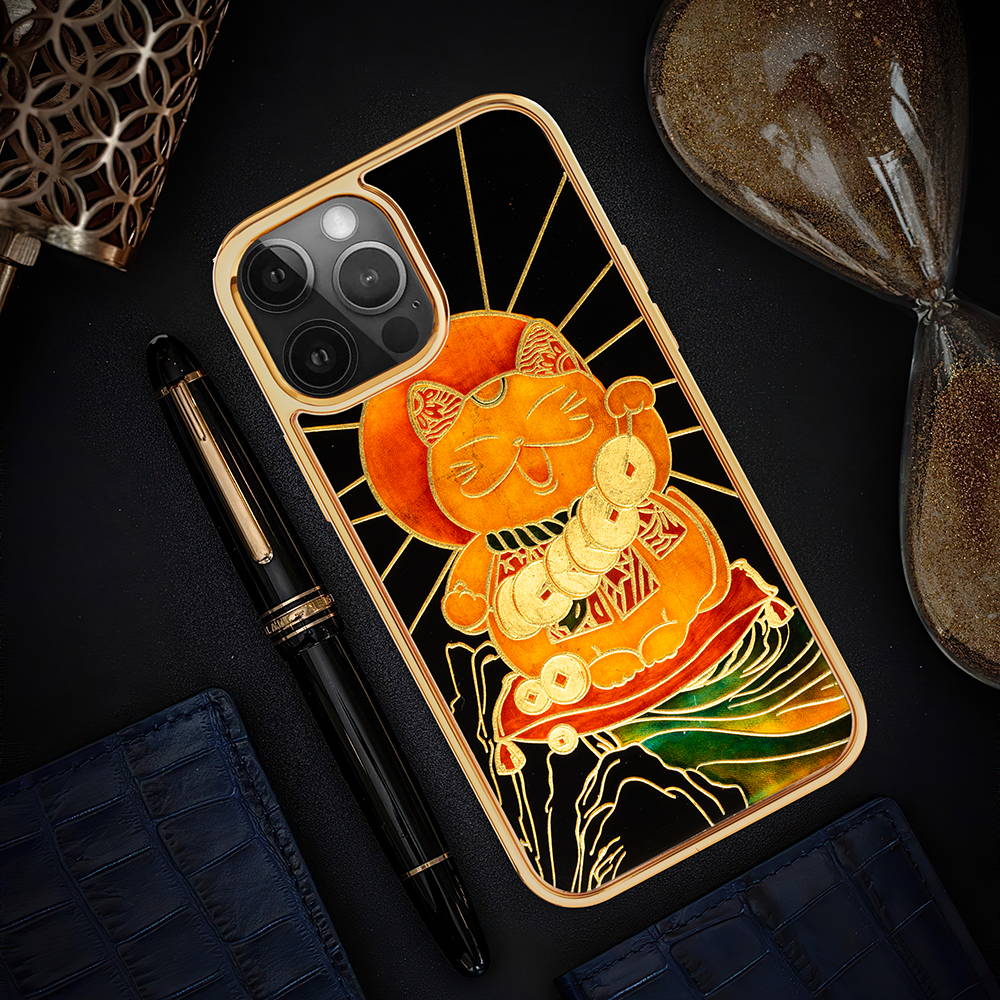 A time-honored handmade process for everlasting beauty
It takes 15 -20 days and requires 15 stages for one product to be completed. Each case has 12 layers of lacquer making it durable and non-fading.
La Sonmai's sơn mài products are made by our team of talented artisans by a gentle and meticulous process. Each and every step requires multiple handicraft techniques such as drawing, painting, coating, sanding, gilding, etc.
The main fabric used is the Vietnamese sơn, which derives from special lacquer trees - cây sơn, that only grow and flourish in Thanh Sơn - Phú Thọ - the northen part of Vietnam.
Easy to handle it in my hand. However the most important note is that its handmade, create your own style, not mass.



Classy, but takes care of my phone. Heck, it makes my iPhone look real good. Perfect, now I get to enjoy everything else


Extremely impressed with the 11 phone case design & delivery of product packaging. I will be ordering additional products. No one in market can come to the quality. Thank you!!!


A century of Vietnamese sơn mài history
With its first appearances in the 20th century, sơn mài has become one of the most favored art materials among the noble class in Vietnam.
Other items you might like
AWARD-WINNING DESIGN.
PEOPLE LOVE IT, JUDGES LOVE IT TOO.